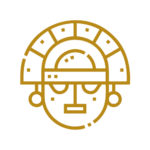 AMAUTA: an Inca wise man and professional teacher – Merriam-Webster dictionary
ABOUT US
The
Amauta Spanish School
is dedicated to teaching the Spanish language and Latin American studies, emphasizing anthropology, history, colonial and contemporary art, and environmental studies in Ecuador and South America. The school provides various programs and packages ranging from Spanish lessons in five locations to trips around Ecuador with students from around the world.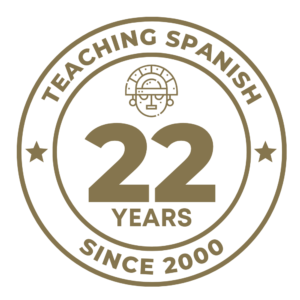 We've been teaching Spanish in Cuenca for 22 years. Our faculty and teachers are highly qualified and experienced in providing the best all-around learning and cultural exchange.
The Amauta Foundation | Spanish School is a nonprofit that supports various educational programs for low-income children through scholarships, study materials and other financial aid.

MAYRA CARDOSO
Director of the School and Spanish Department | Spanish and English Professor as a Foreign Language
Mayra Cardoso received her degree in Education from Universidad Estatal de Cuenca from the Philosophy Department. She updates her teaching skills by attending education workshops sponsored by Oxford University Cambridge. She has taught Spanish to Brazilians at Colegio Pitágoras and was the Academic Coordinator for Spanish and English sections at Centro Binacional Abraham Lincoln in Cuenca. Mayra has been the Director for the Spanish component of the U.S. Lewis & Clark College program since 1994. As Academic Director, she is in charge of the overseas program in Ecuador. Her responsibilities at Amauta include recruiting and retaining Spanish language instructors and organizing programs such as sports activities and conferences.
NARCISA ULLAURI
Coordinator Student Welfare and Homestay Program, Field Trip Leader and Resident Director
Narcisa Ullauri is a native of Cuenca, Ecuador. She holds a bachelor's degree in Social Communication from the Universidad Estalal de Cuenca, and two Master's Degrees, one in Education Communication from Universidad Politécnica and the other in Cultural Studies from Universidad del Azuay. Her work experiences range from being a professional tour guide in Ecuador to being a Professor at the Universidad del Azuay, where she is also a member of the Academic Council in the Philosophy department. Narcisa is responsible for all aspects of the programs, from homestay placement to arranging academic excursions and assuring the wellbeing of program participants.